Hindi is India's national language that has been considered one of the most challenging languages to learn. About 400 million people speak Hindi across the world. There are some shared words between Hindi and English that you might be familiar with, especially if you enjoy Indian food! If you have been into a yoga class, you probably heard some of the yoga jargon originated from Hindi.
Many say learning a language through the movie will only confuse the learners. However, that might not be the case because we have selected some Hindi movies and TV shows with a nice storyline and, most importantly uncomplicated Hindi that can help you learn the language and Namaste perfectly!
Hindi Movies
Barfi
This romantic comedy had received many awards for its excellent portrayal of emotions. Set in the '70s West Bengal, the movie tells a love story between a deaf-mute boy and an autistic girl. The deaf-mute boy's name is Barfi (Ranbir Kapoor), who first has a relationship with Shruti (Ileana D'Cruz) from a wealthy family. It falls apart due to Barfi's financial situation and his disability. Later he falls in love with Jhilmil (Priyanka Chopra), who is also from well to do family but was not accepted by her family and society because she was autistic.
This movie is perfect for learning Hindi because there is minimal conversation between the characters. You will have more time to receive and comprehend the dialogues spoken in the film.
Zindagi Na Milegi Dobara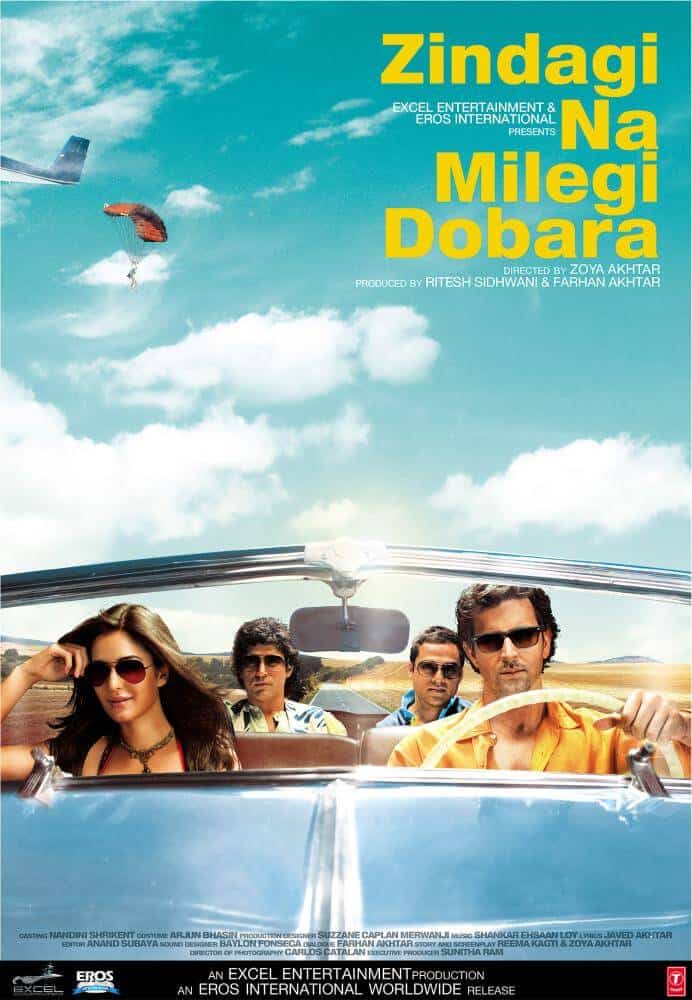 This film tells a story about three childhood friends going on a boys' bachelor's trip to Spain before one of them gets married. During the trip, Kabir (Abhay Deol), Imran (Farhan Akhtar), and Arjun (Hrithik Rochan) get to tried new adventurous sports that made the fun trip slowly becomes a life-altering trip for all three.
This movie involves comedy, simple and informal conversations between friends, making it a good film for learning Hindi. Interestingly, in the film, Imran writes and recites poems about life and the bromance friendship that is quite touching and beautifully written in Hindi.
Hindi TV Shows
Sarabhai vs Sarabhai
This show tells a story about an upper-class family in Mumbai with each family member had a unique personality. Many dialogues and words are in English that help beginners to understand the story. People from different generations love the show, and it can be considered an evergreen movie.
Indravadan Sarabhai and Maya Sarabhai have three children: Sahil, a cosmetology doctor, and married to Monisha from a middle-class Punjabi family. Sonia, married to a mechanic, Dushyant. Meanwhile, Rosesh, an aspiring poet and actor who is basically "Mamma's boy".
Disagreements and comedy are a part of the everyday lives of the Sarabhai family. Moreover, the characters speak Hindi at a slow pace that is better for the listeners. Beginners will need to use subtitles to keep themselves on track.
Learning Hindi through movies can be difficult and intimidating at first. But that is the process that every language learner goes through. There are a huge number of Bollywood films out there that you can dip your toes into. Soon you will be Namaste like a pro!