Hola amigos, ¿quieres mejorar tu español? Even if you understand some Spanish but want some binge-worthy recommendations, read on!
Learning a new language can be difficult, especially when you've got no time on your hands to take on more classes than you already do! So how do we turn our binge-watch time into something slightly more educational? We got this. Never fear, for learning can be fun and relaxing! Coming from a person who took Spanish as an extra module in university, trust me when I say this: watching movies/TV shows or even listening to music in a language that you are learning really helps with structuring your sentences and getting the gist of the conversational angle of that language! On the plus side, it is a brilliant way to destress because it is not as intense as actually studying, we're kind of helping you kill two birds with one stone here!
We have put together a list of hand-picked Spanish movies and tv shows that helped me in my learning process of this beautiful and fiery language, and I hope it helps you too!
Películas español (Spanish Movies)
1. Perdiendo El Norte (Off Course)

– Netflix
After stumbling upon a TV commercial that described Berlin as an "employment paradise", two young overeducated Spanish men (Hugo & Braulio) head there only to be disappointed by the fact that the reality of the situation is not as what was advertised. This comedy covers a wide range of issues such as language barriers, Alzheimer's Disease, and unemployment among other things.

2. A Pesar De Todo (Despite Everything)

– Netflix
This comedy follows four sisters (Sara, Sofia, Lucia & Claudia) who meet and reminisce memories at their family home, following the death of their mother. After the reading of the will, they are set out on an adventure to discover the truth about their 'antecessor' and it involves the tensions among the sisters as they try to figure out who their fathers are.
3. El Verano Que Vivimos (The Summer We Live In)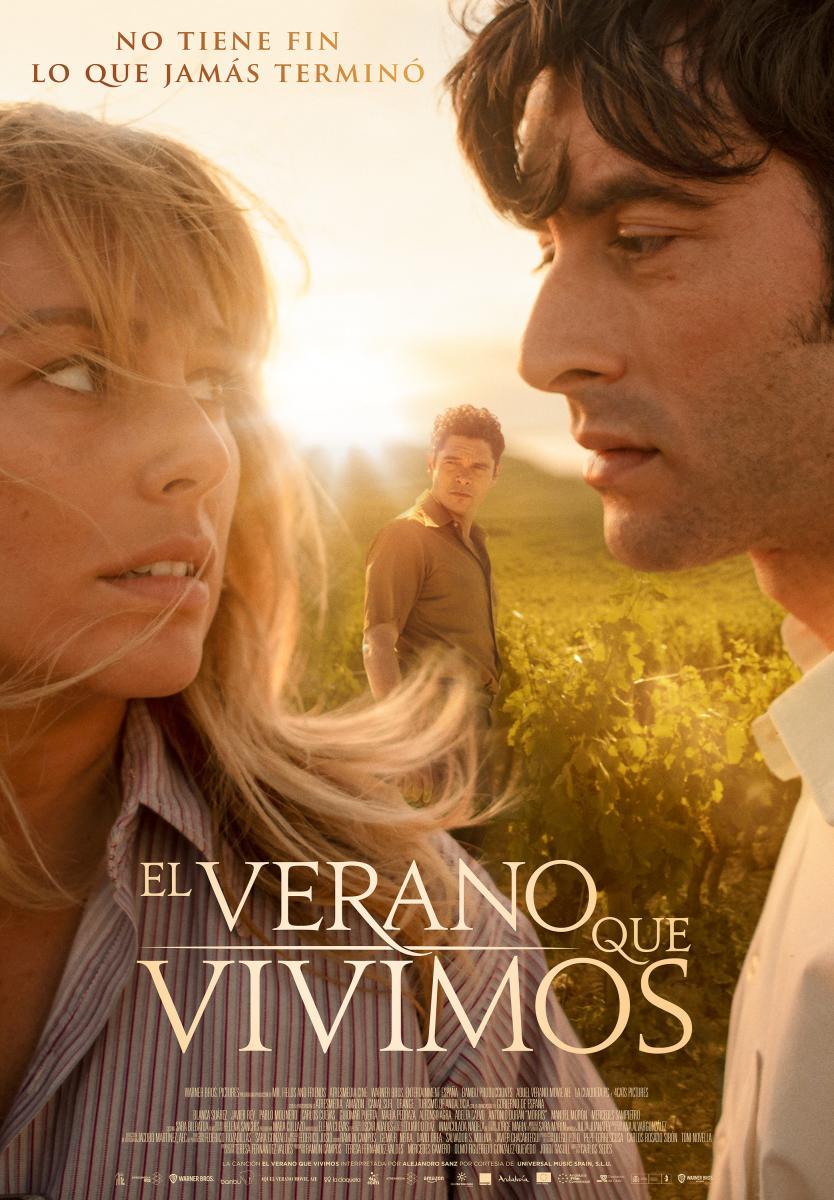 A young journalism student (Isabel) is sent to complete her placement at a newspaper company in a small coastal town, northwest of Spain. Initially, she is determined to prove herself to be taken seriously in the journalism world. But then, she gets assigned a task that appears to be boring. This boring task soon ends up leading to her investigating the impossible love story of Lucia and Gonzalo, which is filled with love, friendship and treason, set in 1958.
4. Toc Toc

– Netflix
Due to a computer program malfunction, a group of 6 Obsessive-Compulsive Disorder (OCD) patients (Emilio, Blanca, Ana Maria, Otto, Lili & Federico) turn up to find that their appointments have been fixed on the same day and time. This comedy follows them enduring each other's quirkiness as they wait for their Doctor (Dr. Palomero) whose flight from London has been delayed
5. Elisa y Marcela (Elisa and Marcela)

– Netflix
Elisa y Marcela is based on a true story that marked the first same-sex marriage in Spain. Although it is a biographical film, it was also romanticized and dramatized for viewers. The story follows Elisa Sanchez Loriga and Marcela Gracia Ibeas who initially meet as friends in 1885, and as time went by, their relationship slowly formed into a forbidden love. In 1901, after the Roman Imperial Era, Elisa disguises herself as a man and takes on the identity of Mario Sanchez, so that she could finally wed the love of her life, Marcela.
Programas de televisión español (Spanish TV Shows)
6. Velvet

– Netflix
Set in the late 1950s, a young seamstress (Ana Ribera) works at Velvet, a prestigious fashion house in Spain, where she grew up under her uncle's wing after the death of her parents. This period drama follows her long love story with the heir of Velvet (Alberto Marquez) and the business decisions taken to run the company. This is a long watch and will take you on an emotional rollercoaster.
7. Las Chicas Del Cable (Cable Girls) – Netflix
This period piece was set in the 1920s and follows four women (Lydia Aguilar, Carlota Rodriguez, Marga Suarez & Angeles Vidal) who pursue a career at Spain's first telecommunication company. The series covers the close bond of friendship between the girls as they move towards their goals around the struggles in fighting for equality in a male-dominated period. The series unravels with drama, romance and mystery as the show progresses
8. Le Casa De Papel (Money Heist) – Netflix
You are definitely living under a rock if you have not heard of this brilliant piece! Although La Casa De Papel directly translates to House of Papers, it is commonly known as Money Heist to the international audience. This gritty and well-directed series as told from the perspective of a bold woman (Tokyo), follows her and 6 others (Berlin, Moscow, Nairobi, Rio, Denver & Helsinki) who were all recruited by a mysterious man (The Professor), for the purpose of robbing the Royal Mint of Spain. The heist was carefully planned by the Professor who has a sentimental attachment to it. This series is mainly set in Madrid, Spain and covers issues like Stockholm's Syndrome, Helmer's Myopathy, freedom, corruption and love.
9. Isabel – Netflix
This historical fiction is based on the life of Isabella I, Queen of Castille. This series follow the warrior queen on her challenges in obtaining and holding the crown, marriage to Ferdinand II of Aragon, and conquest of Granada. It also covers the initial journey of Christopher Columbus and the political marriages of her children. (Bet you didn't know that Catherine of Aragon, the first wife of King Henry VIII, was Isabella's daughter!)
10. Morocco: Tiempos De Guerra (Love in Times of War) – Netflix
Set in Melilla, North Africa in the 1920s, during the Rif War, Queen Victoria sends a group of nurses who are members of the high society, from the Spanish Red Cross. Alongside saving lives either on the front line or hospital, these girls also engage in romantic passionate relationships with their partners who are either soldiers or doctors.
11. La Catedral Del Mar (Cathedral of the Sea) – Netflix
Based on the book by Ildefonso Falcones, this historical drama is set in the 14th Century in Barcelona. It follows the life of a son of a fugitive, Arnau Estanyol, who initially works as a stoneworker but eventually obtains freedom and ends up being a high member of society. He is also one of the crucial people in the construction of Santa Maria del Mar. This drama covers forbidden love, romance, rape and hardships.
12. Elite – Netflix
Three teenagers from working-class families attend Las Encinas, one of the most exclusive private schools in the country, after being offered scholarships from a construction company. This high school drama follows them as they deal with being outcasts and clashing with their wealthier schoolmates, which subsequently leads to murder. The series addresses drugs, money problems, class, love triangles, and a progressive take on sexualities.
13. El Ministerio del Tiempo (The Ministry of Time) – Netflix
This fantasy series follows three new recruits, Alonso de Entrerrios (a soldier from the Army of Flanders), Amelia Folch (a 19th Century student), and Julian Martinez (a 21st-century paramedic), of the Ministry of Time, a secret government institution that directly reports to the Prime Minister of Spain. They are given the responsibility to guard the doors of time in order to prevent intruders from altering the course of history for their own selfish reasons.
You can watch most of these Spanish movies and TV shows on Netflix! Please feel free to drop a comment below if you know other interesting content that you think might help our readers improve their Spanish skills.
¡Adios y hasta luego!